September 16
@
1:00 pm
–
4:00 pm
Pacific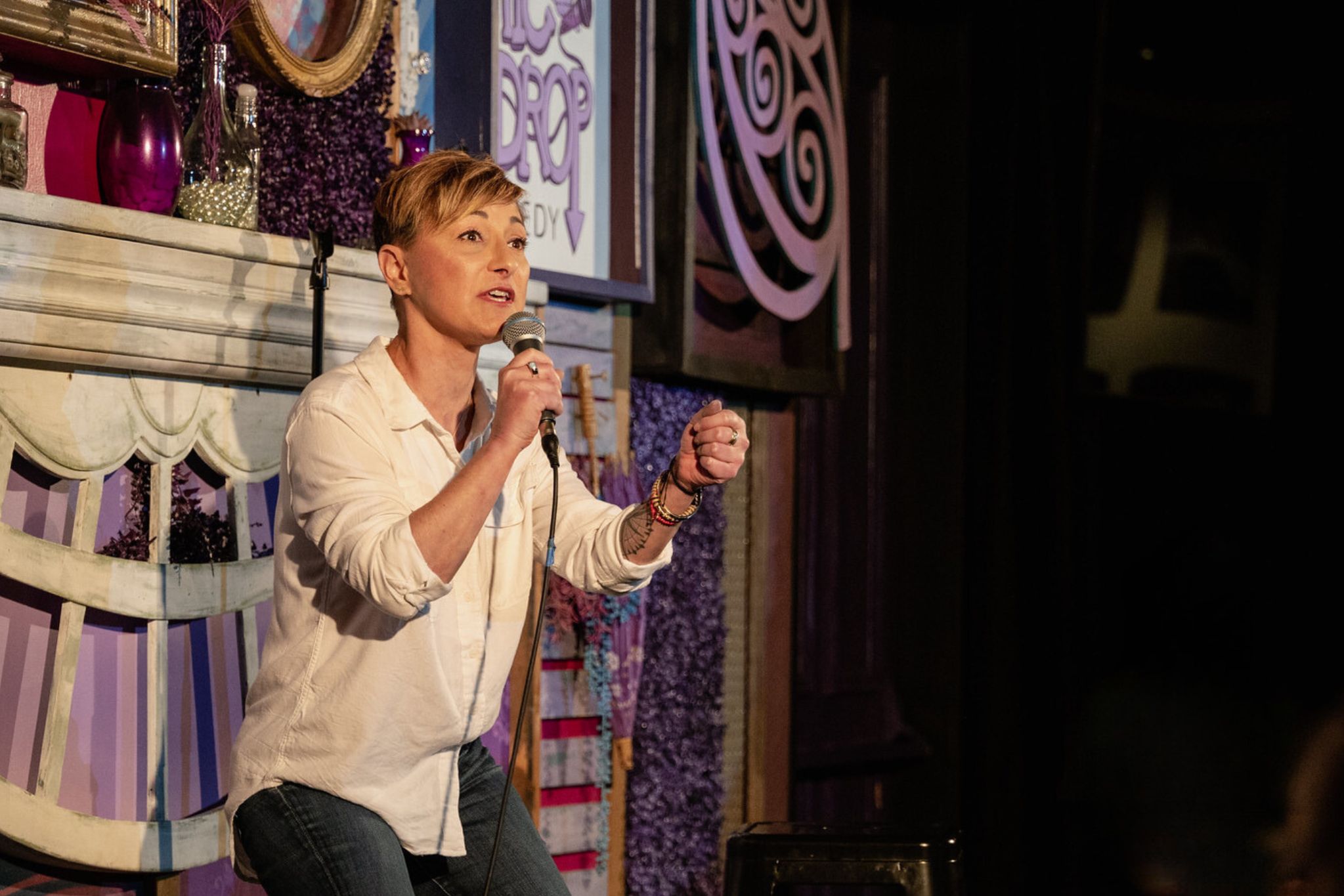 Art Form
Comedy
Chapter
San Diego
Program Type
Class
Learn the basics of standup comedy in this six-week class taught by professional comics. The class ends with a graduation show where you'll deliver a five-minute comedy set to a public audience. Our 600+ graduates have gone on to perform on some of the world's biggest stages, including Warner Theater, Gotham Comedy Club, and The White House.
This six-week class will meet on Saturdays, September 16, 23, 30, October 14, 21, and 28 (Skip October 7). Each session is 3 hours. This class has a graduation show on Thursday, November 9th where participants will perform for an audience of friends, family, and the community.
About the Instructors
Caroline Walsh is a Coast Guard veteran and has been involved in comedy and writing with ASAP since 2018. In 2021, she published a comedic memoir, Fairly Smooth Operator; My Life Occasionally at the Tip of the Spear. She has helped ASAP expand into San Diego and collaborates with local venues to support open mic nights for new ASAP comedians. Read more here.
Geoff Grooms is a U.S. Navy Information Professional specializing in the Navy's cyberspace defensive operations and communications. He started his stand-up routines at various comedy clubs around the Southern California area and performs all around San Diego and Los Angeles. He joined ASAP in 2022 with the expansion into San Diego. When he's not working or telling jokes, you can find him doing bicep curls in the gym.